Casting for Griffith college second year web series 'Going Up' Episode One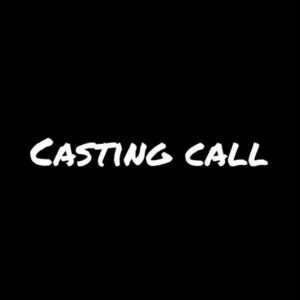 Opportunities
A Newly engaged couple's evening takes an unexpected turn when they find themselves trapped in an elevator with an uncomfortably forward food delivery man.
Casting for the roles of:
Spicebag – A cheeky, overly familiar food delivery man with a taste for chips that aren't his and an invested interest in other people's business. Mid 20's to 30's, Northside Dublin accent.
Claire – Condescending, smug and extremely high maintenance, Claire likes everything around her to be just so and looks down on anyone who is not up to her high standards. Mid 20's to mid 30's, refined, confident.
William – Or Will, as he is lovingly and forcibly known as, to his fiancée Claire, is awkward and clueless. He has somehow found himself to be engaged and clearly has a lot to learn. Mid 20's to mid 30's, tall and awkward.
This project is unpaid.
Call for auditions in Griffith College on Wednesday 28th of February from 12pm til 5pm.
We will film in Griffith college on the 22nd and 23rd of March
Contact:
Please email a CV and headshot to the director at: burkeavril@gmail.com for further details.