Casting call: Short Irish 1970's Drama – 'RIVEN'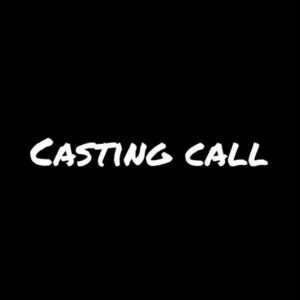 DkIT final year project titled Riven
Set in 1970's rural Ireland, Riven tells a story of the Daly family who is torn apart by the death of their father. Kathy, the young mother, spirals down into a deep depression and turns to alcohol, and her second eldest daughter Colleen is struggling with her guilt over her father's tragic death. Due to these issues, their relationship becomes hostile and leaves the family in disarray. Family roles are switched and correct morals are pressured and questioned.
Casting for the roles of:
Lead Role:
Kathy Daly
Female, 33-40, Irish, Caucasian, slender in build
Mother to Colleen, Eimear and Aoife. Struggling with depression and alcoholism from her husband's death. Harbours a deep-rooted blame towards Colleen for John's death. Becomes an unstable mother.
Lead Role:
Colleen Daly
Female, 15-18, Irish, Caucasian
Second eldest daughter. Feels guilty about her father's death. Is rebellious, cheeky and has a spunky attitude. Has a difficult relationship with Kathy after her father's death.
Eimear Daly
Female, 18-20, Irish, Caucasian
Eldest daughter. Deeply religious values. Feminine and motherly attributes. Has a positive outlook on life even through difficult times.
Aoife Daly
Female, 12-14, Irish, Caucasian
Youngest daughter. Carefree but is taking on the responsibility of looking after her mother.
John Daly
Male, 33-40, Irish, Caucasian
Father of Eimear, Colleen and Aoife. Carefree, cheeky and has a positive attitude towards life.
Fr. O'Shea
Male, 33-40, Irish, Caucasian
Local priest to Kathy, Eimear, Colleen and Aoife.
Contact:
Please email a CV and headshot to rachel.barrett.film@gmail.com for further details. Also, email for any inquiries.